R.F.C., R.N.A.S, R.A.F., REGISTER
1914 -1919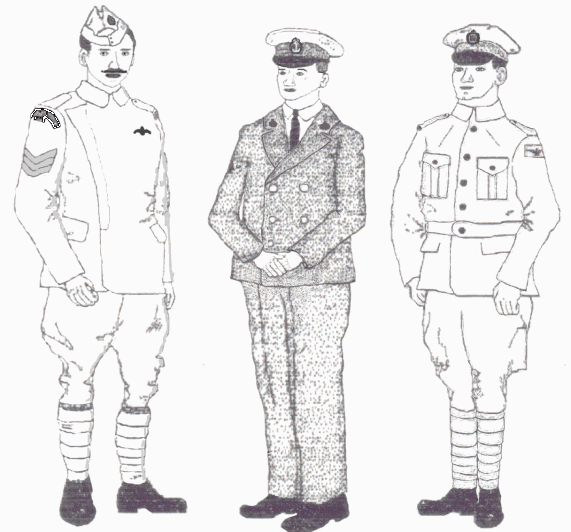 Background
The main aim of my research project, which started in October 1983, is to try to provide a central source of service and biographical information of all those who served in the British and Commonwealth Aerial Forces during the First World War which would be of benefit to Aviation Enthusiasts, Family History Researchers, Medal Collectors, etc.
| | |
| --- | --- |
| I decided to take on this mammoth project because although material was available about early war flying, 'aces' and the types of aircraft flown, there was very little information was available about the men who had actually served. This is true of the ground crew and men in supporting roles, who are generally overlooked | <![if !vml]><![endif]> |
<![if !vml]>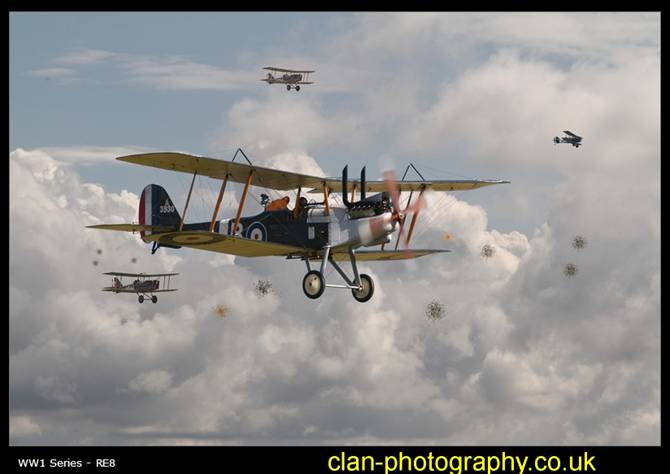 <![endif]>
<![if !vml]>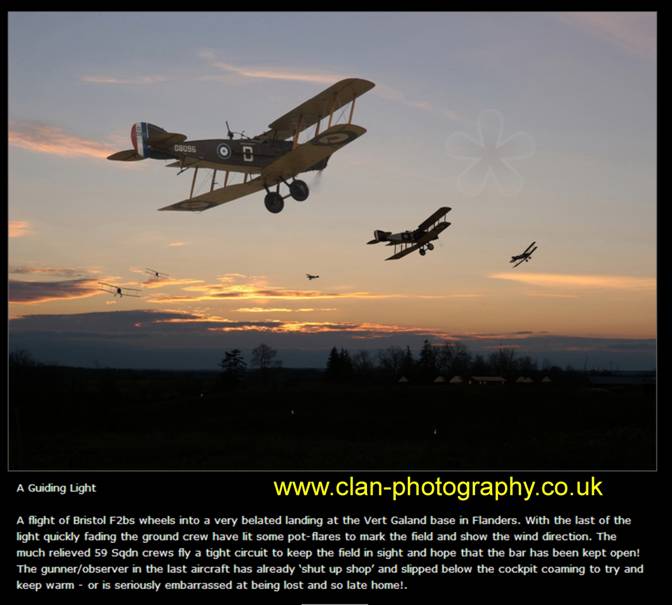 <![endif]>
Royal Flying Corps

<![if !vml]><![endif]>

<![if !vml]><![endif]>

Unidentified R.F.C. Officer

           <![if !vml]><![endif]>

Unidentified R.F.C. Other Ranks

Royal Naval Air Service

<![if !vml]><![endif]>

<![if !vml]><![endif]>

Unidentified R.N.A.S. Officer

<![if !vml]><![endif]>

Unidentified R.N.A.S. Other Rank

Royal Air Force

<![if !vml]><![endif]>

<![if !vml]><![endif]>

Unidentified R.A.F. Officer

<![if !vml]><![endif]>

Unidentified R.A.F. Other Rank
The Files
The most complete records should be those held by the Ministry of Defence, however some of these were destroyed during the Blitz in 1940, and other files were accidentally destroyed.
The information that is available was only released to next of kin after payment of a £25 search fee, though the next of kin requirement has since been waived, searches will be done for a fee. However during 1997/98 some of the records were released to the Public Record Office.
For those records which are not held in the Public Record Office, to trace the 'Record of Service' with the Army and the Royal Flying Corps, including post War Army service you should contact;
Ministry of Defence, Army Records Office CS(R)2b, Bourne Avenue, Hayes, Middlesex UB3 1RF
It should be remembered that Army Officers Records of Service (including the R.F.C.) have been released to the Public Record Office in 1998, however these files are only 60-70% complete, and are found under P.R.O. reference WO339.
For Commissioned Service (i.e. Officers) in the Royal Air Force the Ministry of Defence files were released to the Public Record Office in October 1997 and are held in AIR 76 RAF Officers Records files.

However if the Officer went continued to serve in the Royal Air Force after the war, the Ministry of Defence have retained the files and the address you would have to contact is;

RAF Disclosures Section
Room 221b, Trenchard Hall
RAF Cranwell
Sleaford
Lincolnshire

United Kingdom

NG34 8HB

For further information, please check :http://www.raf.mod.uk/links/contacts.cfm

<![if !vml]><![endif]>
The Airmen's Documents for R.A.F. Enlistment's were released by the National Archives in September 1998 under reference Air 79 and are arranged in Service Number order, and will cover numbers up to 329,000. An index to these R.A.F. service numbers is in AIR 78 and is held on 190 reels of microfilm. This index was filmed by the R.A.F. in the early 1980's and covers all enlistment's up to 1975. However the National Archives admit that 'it is of doubtful quality in terms of comprehensiveness and legibility of some of the entries.'
R.A.F. 'other ranks' service after April 1918 might be verified, providing you either have the service number of the name can be gound on the index. However, there are some files which are not available, these 'Other Ranks' Records of Service are still held by the R.A.F. contact;
RAF Disclosures Section, Room 221b, Trenchard Hall,
RAF Cranwell, Sleaford, Lincolnshire, United Kingdom NG34 8HB
Records for Officers in the Royal Naval Air Service are held in ADM/273 at the Public Record Office and 'Other Ranks' in the Royal Naval Air Service were made available by the Public Record Office on 1 April 1998. This latter category are in their original form, covering service numbers F1 - F55000 which are held in 86 volumes in the Alphabetically Prefixed numbers series in ADM 188 class. These records provide the date and place of birth, physical description, date of enlistment, rating, descriptions of ships or stations served upon, assessment of character & conduct and date of discharge
In the course of my research I learned of the Muster Rollwhich was compiled to show all the 'Other Ranks' who were serving in the Royal Air Force on it's formation on 1 April 1918, which was arranged in RAF Service Number order. This listing includes Service Number, Name & Initials, Date & Terms of Enlistment, Trade, Rank & Date of Last Promotion, it does not give Squadrons or Units attached to.
(Volume 1 SR 1 - SR 25)( 1 - 102940)
(Volume 2 102941 - 186817)(200001 - 223200)
(Volume 3 223201 - 254121)(401001 - 409095)
Note: There are gaps of unallocated numbers in Volumes 2 & 3
I am in the process of transposing this into an alphabetical card index listing. I have currently Royal Flying Corps enlistment details up to the end of May 1917.
Whilst I am still in the process of compiling a master biographical index of all those who served, you will appreciate that sometimes the details I can supply may only be minimal, but they are the starting point for further research.
As any additional information comes to hand this is added on to the records, there are several sources of information that can be consulted to expand the details I have, i.e.
Absent Voters Lists. An act of Parliament passed on the 6th February 1918 allowed service men to register in order to obtain a vote in the constituency of their home address. The first lists were published on the 15 October 1918 from applications received up to 18 August 1918. The second list was published on the 15 April 1919. The details that appear were those supplied by the men themselves, and not by their dependants. Men had to be over 21 years of age to vote, therefore men under 21 in the armed forces were not included in this source.
Town / District / Trade Rolls of Honour and Records of Service,
School Registers, Rolls of Honour and Records of Service,
Contemporary Local Newspapers,
Back Issues of 'Flight' & 'The Aeroplane',
Journals of Cross & Cockade Society,
Extracts from Who's Who, Memoirs etc.
Although there are missing numbers on the RAF Muster Roll and I have kept a log of these, some can be for casualties. I have records, extracted from the Commonwealth War Graves Registers of all RFC, RNAS & RAF Casualties and I have been through 'Soldiers Died in the Great War' and extracted lists of all those noted 'formerly RFC'
I have listings of those members of the ranks from the Royal Flying Corps who were discharged and granted the Silver War Badge 'For Services Rendered', each badge was stamped with a number on the reverse, this number did not relate to their service number, but was based upon batches of badges allocated by the War Office

Currently there are no available records of the 13,000 Silver War Badges issued by the Royal Air Force, which have an RAF prefix on the number stamped on the reverse of the badge

<![if !vml]><![endif]>
Some of the gaps in the 'missing' numbers extracted from the R.A.F. Muster Roll have now been filled in.
I have yet to find a single source which specifically lists the men who transferred to or from the Royal Flying Corps. Some of these details can be found from the individual index cards in the Index to the Medal Rolls of the British Army Soldiers and RFC/RAF Airmen who received service medals, this master microfiche index is arranged in alphabetical order is held at the Public Record Office under their reference number WO/329.
In addition to the files on Other Ranks, I have compiled a good deal of information on Officers, which, on the whole, are much easier to find, i.e. Copies of Army, Navy and Air Force Lists.
<![if !vml]><![endif]>

I have Record of Service Sheets for all Royal Naval Air Service Officers and Officers attached to the R.N.A.S.,

I have also completed a biographical card index of Casualties to the Royal Naval Air Service.

<![if !vml]><![endif]>
Unidentified R.F.C. Officer Prisoners attending the Funeral of Captain Albert Ball VC,DSO,MC 56 Squadron, R.F.C., Laventie, France 9 May 1917

I have compiled comprehensive listings of all R.F.C., R.N.A.S., R.A.F. Prisoners of War and Interned Prisoners, covering both Officers & Other Ranks.

I have also extracted names of members of the Royal Flying Corps and the Royal Air Force from the official

War Office Weekly Casualty listing and the

Air Ministry Casualty listings, starting from 31 July 1917,

I have not been able to trace copies of the earlier daily listings which should run from August 1914 to the end of July 1917
I always welcome any information, no matter how trivial it might seem.
Any information, the loan of documents or photographs etc is also useful and greatly appreciated. Any material loaned to me would receive great care and would be returned as soon as details had been included on the Register.
If you would like me to advise you on avenues of research, to check my records, or would like to pass information on to me, for inclusion in the register, please write to;
David J. Barnes, R.F.C., R.N.A.S., R.A.F. Register
c/o 46 Prestwich Street, Burnley, Lancashire, England BB11 4NZ
Or you can email me at:
(Remember: Copies of any service records, research notes or the loan of documents or photographs etc would be greatly appreciated in order to update the R.F.C., R.N.A.S., R.A.F. Register 1914 - 1919)
"Information shared is never lost"
Copyright © 2013 David J. Barnes